Choose a Trustworthy Solar Installation Company
For residents in the state of Arizona, there are more than 370 solar companies, yet only about a third of those are licensed contractors. Most are simply sales organizations, which operate more like a broker. These companies typically use the lowest cost installer or subcontractor to complete the actual installation and future service needs of the solar energy system they sold. This means that not all solar companies are created equally.
The quality of the installation as well as the service and maintenance needs of your solar energy system over the next quarter-century means that you will want to choose a company you can trust that has the experience, knowledge, skills, and equipment needed to provide you with the sale and installation of a high quality, affordable solar energy system.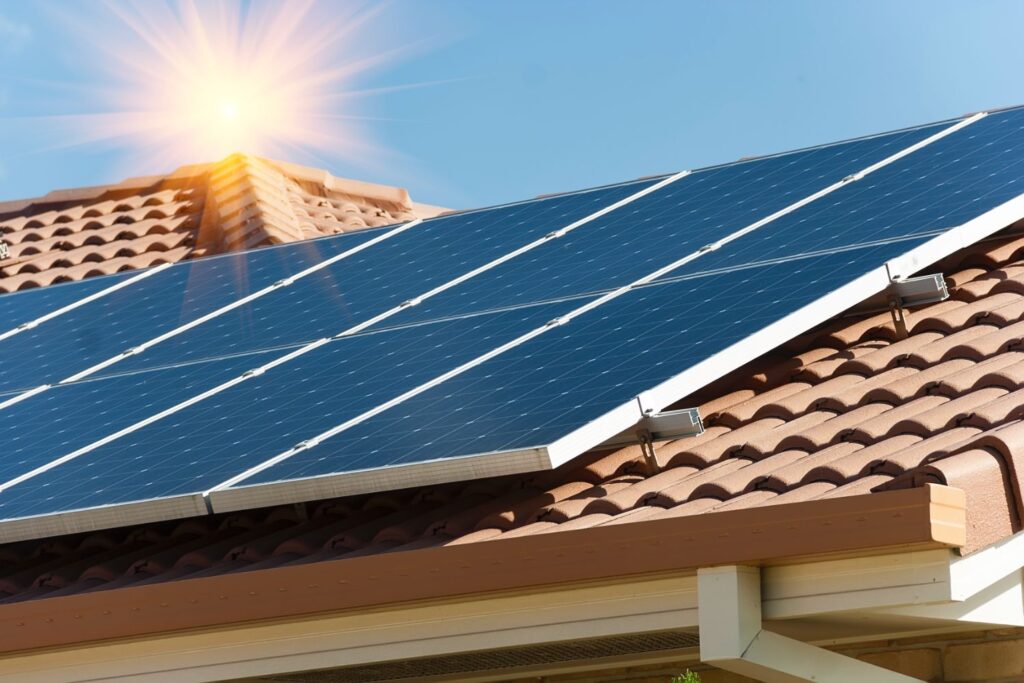 Solar energy in Arizona is sustainable, renewable, and plentiful. As the cost of using solar to produce electricity goes down each year, many Arizonans are increasingly switching to solar. Now, there are over 220,000 solar installations across the state. Below are additional benefits of switching to solar electricity for your home.
Benefits of Solar Installation
First, cost savings! You can reduce or in some cases eliminate your energy bills. Financial returns and lower monthly/annual utility bills are major benefits for going solar. A solar electric system provides an opportunity for anyone who is looking to reduce monthly utility bills and make a long-term, low-risk investment. Most solar customers will save tens of thousands of dollars over the life of their home's system. Solar panels are not only good for the environment – you can benefit from serious savings!
The wonderful thing about solar panel installation is that you will start saving money on the first day that your system is turned on. This is because solar power can reduce or eliminate the money you would normally fork out to the utility company. The average annual energy expenditure is more than $3,000 per year for most households throughout the United States.
Solar panels can also increase the amount that you can resell your house if you decide to put it on the market. This is because home buyers will see the cost savings potential in the solar panels that you have already installed which means they will not have to make the initial investment. Several studies have shown that solar installations increase a home's resale value by up to $6,000 for each kilowatt of solar installed. For an average system size of 6.1 kilowatts, you can improve the resale value of your house by almost $36,000 which is a significant amount. The reduced cost to heat and cool your home annually makes your home very appealing to potential home buyers.
In addition to saving money, you are helping your community and the environment by reducing your greenhouse emissions. This is because solar power systems get their energy from the sun and installing solar panels at your house will help combat greenhouse gas emissions while also reducing our overall dependence on fossil fuels. The EPA provides a formula to help you calculate how various green practices result in carbon emissions reductions. The EPA states that a typical vehicle emits 4.7 metric tons of carbon dioxide every year. An average 6.1 kW (6,100 watts) solar panel system comfortably offsets the emissions produced by one fossil fuel automobile in a year based on EPA estimates. In addition to significant bill savings, an average solar system offsets enough greenhouse gases to eliminate a car from the road.
More Information About Simple Solar
Simple Solar has been providing high-quality services to Arizona residents for several years and is locally owned and operated. The team at simple solar works diligently to provide their customers with high-quality, top-level solar panels and other equipment. The company is fully committed to installing the best when it comes to solar power systems while also offering top-notch customer service since the company's customers are always their top priority.
Simple Solar was founded by veterans in the solar installation industry, so they have the knowledge and experience to complete the job from start to finish so that you only have to hire one company to get the job done correctly. Most companies do not provide a workmanship warranty but Simple Solar prides itself on being able to provide an industry-leading 25-year warranty. The team at Simple Solar will not only install your solar panel system, but they will service it and be there for you for all your future needs. There is one local phone number to call so you can always reach someone, night, or day.
Simple Solar is the best in the business. Simple Solar employs highly skilled and experienced installers and project managers to ensure the best installation practices and quality control. Every aspect of your project is managed in-house from start to finish.
Contact us today to begin the process of your own solar panel installation or expansion!